Having your dream floor can be a reality with our in stock selection. We have an array of floors ready for next day delivery from our UK warehouse, so you won't have to wait around for product imports from Europe or further abroad.
Our in stock collection offers a wide variety of wood, vinyl and laminate flooring from renowned brands including Kahrs, Parador, and The Wood Flooring Co., so you can take advantage of premium quality and manufacturer warranties. We have a range of styles, colours and textures for any room in your home. Whether you're after a sleek modern look or something more traditional, we have something to suit everyone's taste.
In stock vinyl flooring
You can benefit from next day delivery (orders placed before midday) across our in stock luxury vinyl flooring ranges. Vinyl flooring is one of the most popular flooring choices thanks to its easy maintenance and durability making it an excellent choice for any room in your home. Choose from popular stick down LVT tiles, or easy-click planks for fast installation; our in stock vinyl range incorporates both stone and wood-effect tiles for a super authentic finish. Vinyl flooring is particularly practical for wet areas such as bathrooms and utilities, since it is waterproof as well as being scratch resistant and hardwearing. Popular vinyl flooring choices include Kahrs LVT Herringbone Click Vinyl and Parador Basic 5.3 Oak Natural.
For an eco-friendly alternative, be sure to check out the range of No-Vinyl Tiles (NVT) from The Wood Flooring Co., or the Aware range from Kahrs, which are completely free from PVC and plasticisers as well as being 100% recyclable.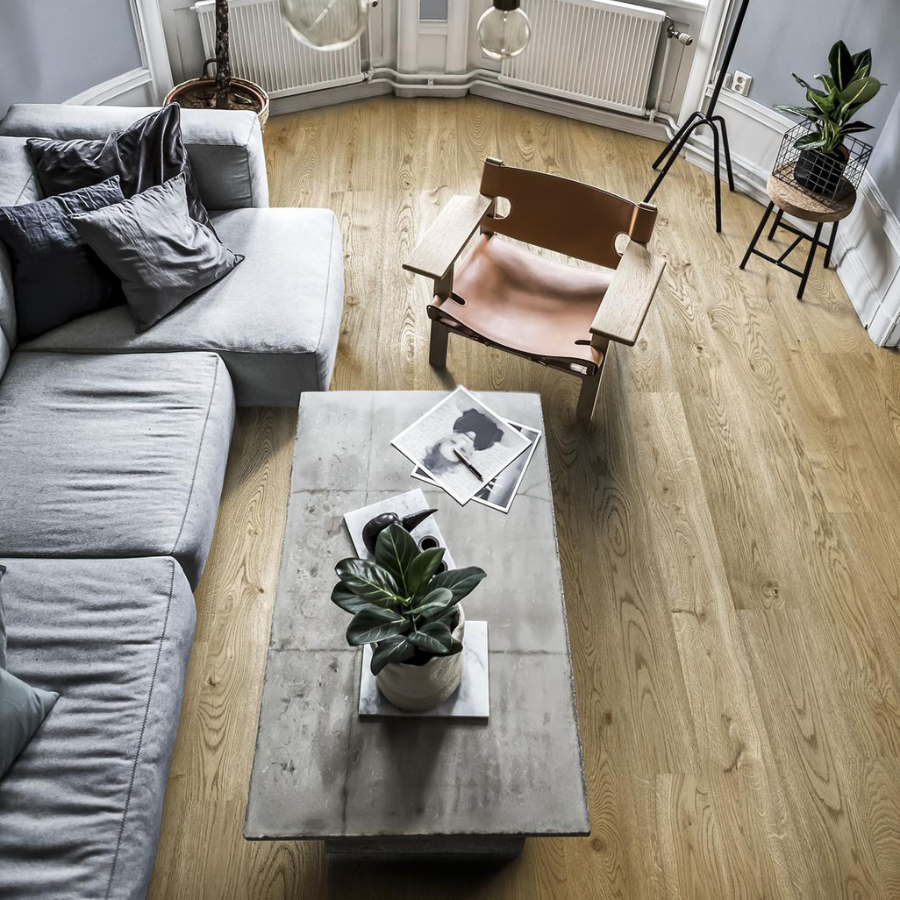 Kahrs Aware Serengeti, Luxury Vinyl Free Tile, £45.60 per m2
In stock engineered woods
Engineered wood flooring offers a truly unique and luxurious look with its natural grain and texture. All of our in stock engineered woods use premium European oak and come with an easy click installation, so you can have your dream floor up and running in no time.
Kahrs Flooring is one of the leading names in our in-stock collection. Their engineered wood flooring is renowned for its superior quality and timeless design, making it a popular choice with homeowners. As well as offering an array of styles and colours to choose from, Kahrs engineered wood flooring is also incredibly durable and easy to maintain. All their floors come pre-finished, so there's no need to sand or seal them, allowing for a quick and easy installation.
We also have a large range of Parador engineered wood, which is manufactured in Germany and one of the leaders in the sustainable manufacture of wood flooring. For a classic oak, check out their Classic 3060 Oak Rustic Matt Lacquer, or their herringbone Trendtime 3 Oak Cream for a truly timeless aesthetic that will never go out of fashion.
For style-led wood flooring, look no further than The Wood Flooring Co. with handcrafted textures and stylish finishes, this premium collection comes with a 10-25 year residential warranty and will instantly add a touch of luxury to your home. We stock the entire collection and can deliver UK wide within a matter of days.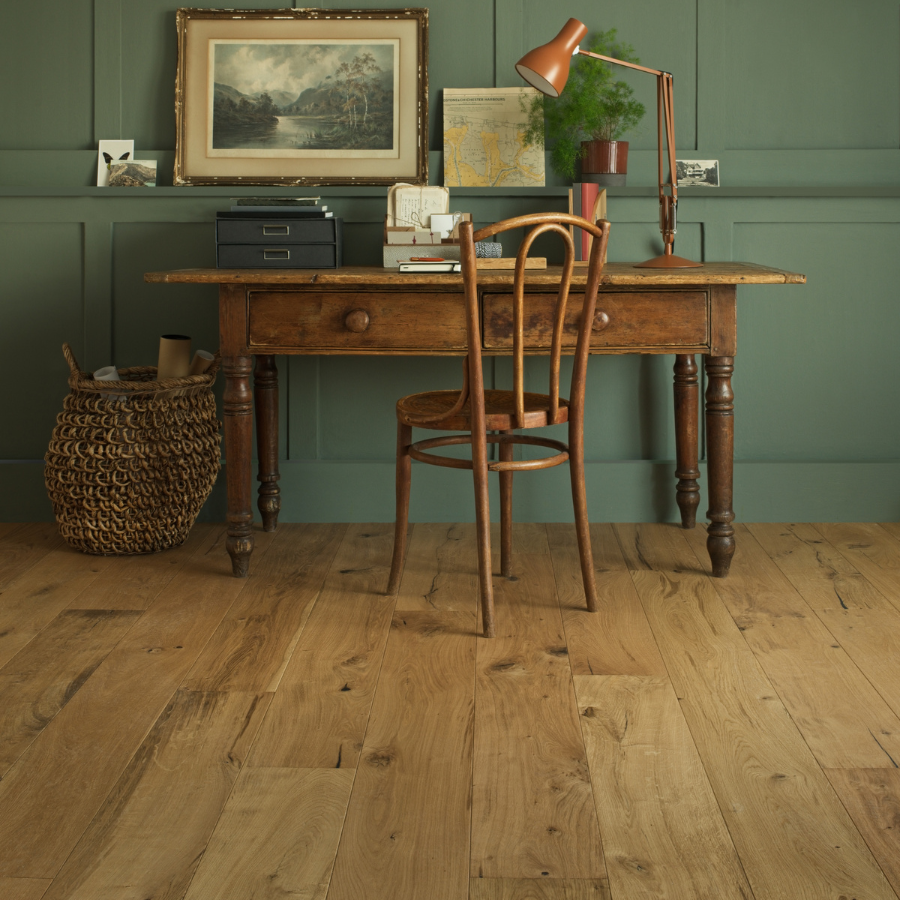 Old Farmhouse Oak handcrafted engineered wood flooring, The Wood Flooring Co. £63.91 per m2
In stock laminate flooring
For a lower cost alternative to engineered wood, explore our range of truly authentic laminate floors. With embossed surface finishes and a range of tones and styles, our collection of in stock laminate floors have been manufactured to emulate the look and feel of a real wood floor. In addition to being kinder on the purse, laminate flooring is also a super durable option making it ideal for busy households, and it has waterproof properties so is suitable for most areas in the home. You can check out our range of premium laminate floors available for next day delivery here.
We understand that shopping online can be a stressful experience, so we provide an easy returns policy to ensure you are happy with your purchase. Our customer service team is available Monday-Friday 9.30 - 5pm to answer any questions and help make sure you get the best flooring solution for your home.