It's officially the holiday season! If you're looking for ways to add some festive cheer to your home during the run up to Christmas, we have all of the tips and tricks for simple home updates that will create a truly welcoming abode.
1. Add Festive Decor
Put up your decorations
Of course the easiest way to add some festive cheer to your home is by adding some festive decorations! Whether it's a Christmas tree, Menorah, or some merry snowmen, no home is complete during the Christmas season without fun decorations! The best part is decorations can easily be tailored to fit your personal style so whether you prefer classic natural foliage or you're all about the glitz and glitter, the choices are endless.
Incorporate festive bedding
An easy way to instantly infuse your home with the holiday spirit is switching up your bedding for more festive alternatives. Buying cheery bedding sets is inexpensive, and they're easy to store since they can fold to take up very little room. Alternatively, add festive cushions and chunky knit throws.
Include a homemade element
One of the best ways to celebrate Christmas is by spending quality time with your loved ones. A great way to do this is by making homemade décor elements for your home! Consider handmade paper snowflakes to put on the windows, Christmas ornaments made from scratch, or a hand-crafted mantel garland as fun and artistic activities to do with the family. You can watch online tutorials for inspiration, or fine a local craft workshop in your local area.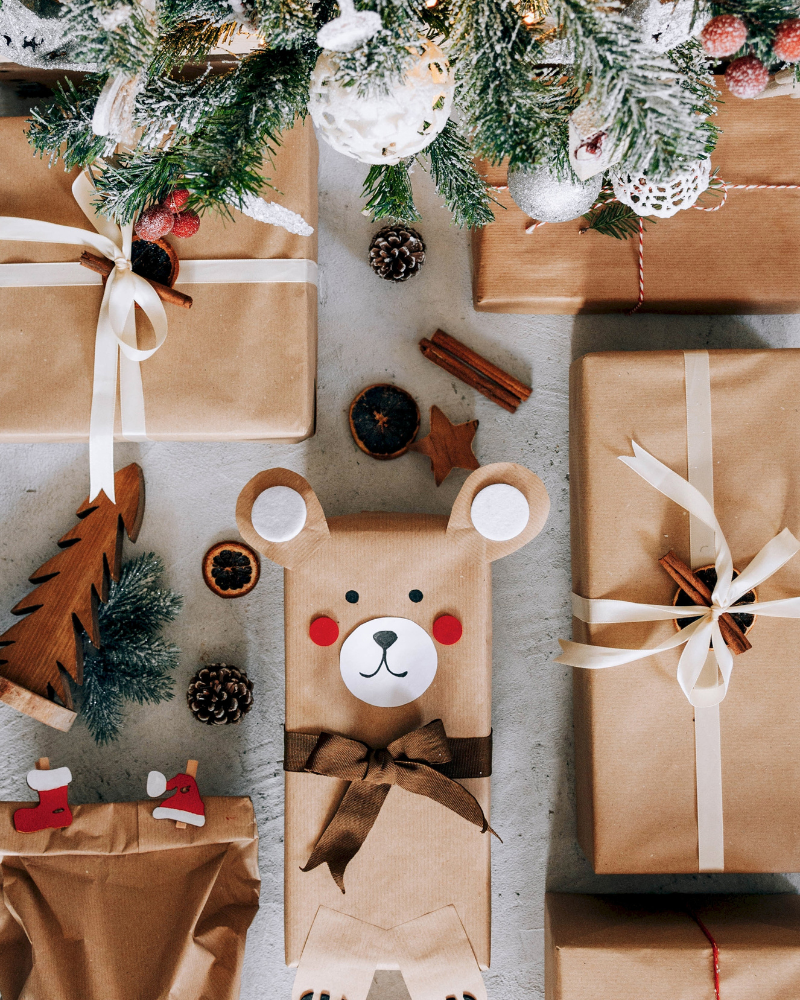 2. Get Guest Ready
Clear out and clean
In the run up to Christmas, you'll want to think about organising your home and cleaning those area that perhaps get overlooked. It
It's worth having a good clear out to make space for new toys, clothes and gifts by creating a charity store of items you no longer want or need. Especially if you have young kids with long lists for Santa!
If you're hosting this year, make sure your kitchen is in good working working order - give your oven a good clean out, refresh your dishwasher and ensure you have enough serving dishes and utensils for all of your guests on Christmas day.
It's also a good time to treat your floors and upholstery. For wood flooring, consider oiling the floors to restore them to their former glory, or deep clean your upholstery including carpets, rugs and sofas to make sure they smell fresh and are looking their best for when your guests arrive.
Stock up on essentials
As we all know, going to the shops in the run up to Christmas can be quite the pain! To avoid this, stock up on home essentials before the season kicks into full-swing. Be sure you have ample toilet paper, paper towels, cleaning supplies, pantry staples, and linens for you and your guests.
Make sure the house is child-safe
If you have little ones visiting this year, be sure your home is a safe place for the kiddos by implementing some child-proof measures. For very small kids, gates at the top of stairways are a great idea. Move any valuable and breakable items out of their reach and consider buying corner guards for any furniture pieces with sharp corners that they could hurt themselves on.
Prepare the guest room
It's important that your guests are comfortable during their stay, so be sure to prepare the guest room with clean bedding, plush pillows, and any toiletry essentials they may need. If you're really feeling the festive spirit, adding a little holiday décor in the guest room is sure to put a smile on their faces!
3. Add the finishing touches
Set the Mood with Lighting
Changing out lightbulbs or adding some holiday string lights in festive colours is a great way to tie together a room and incorporate the holidays into your design.
Fill your home with festive fragrance
Include wintery festive smells like evergreen, warm spice, firewood, and peppermint in the form of candles, diffusers, or wax warmers to complete the holiday experience in your home.