Amtico's innovative production process enables them to push the boundaries of design, offering a range of stylish LVT flooring collections that can create a luxurious dimension to any home. Choose from an array of colours, layouts and patterns to design a floor that's completely unique to you.
Their stunning Luxury Vinyl Tiles (LVTs) are designed and manufactured in Britain using cutting edge technology to laminate multiple high-density layers in a sandwich construction resulting in unrivalled durability. Sounds complicated. In short, they are built to last! Amtico have made a commitment to quality, resilience and durability by offering a 25 year, 50 year and Lifetime warranty on their respective collections, guaranteeing them to stand the test of time!
Amtico LVT flooring is highly practical and so easy to maintain, all it needs is just a little TLC with the correct cleaning products and you'll enjoy beauty beneath your feet for many years to come.
Directly After Installation
Keep your floor clean and be sure to remove adhesive residues left from the fitting process.
Lift furniture back into the room, rather than drag, and apply felt pads to the feet of heavy items to reduce the risk of scratching. Felt pads are available as part of the Amtico Floorcare Starter Kit sold online here.
Use caster cups to help spread the load of heavy items across a wider surface area to avoid indentation into the floor.
Use doorway mats that are compatible with Amtico Flooring to reduce the amount of dirt and grit entering the room. We recommend Turtle Mats for their non-damaging, anti-stain backing and great dirt trapping abilities
Cleaning Steps for Regular Maintenance
1.Remove Dust
Dust mop and sweep with a soft brush daily to remove dirt and grit from the surface of the tile.
2.Mop Regularly
Damp mop weekly using a traditional string mop and wringer bucket as well as adding Amtico Floorcare Maintainer in the correct diluted ratio (1 part maintainer solution to 50 parts water).
3.Take care of Spillages!
Wipe up spillages immediately to avoid staining then clean with Amtico Spillage Remover. Spillages of fats or grease can make a floor slippery so be careful!
Light scuffs and abrasion marks can be removed using Amtico Spillage Remover and gentle rubbing with a non-abrasive cleaning pad.
It's as easy as that!
It is also recommended that once a year you should deep clean your Amtico floor. This is super easy to do and helps to keep your floor in pristine condition.
Apply Amtico Floorcare Stripper over the whole surface of the floor and leave for 10 minutes. This removes the top finish of the LVT along with any ingrained dirt and scuffs.
Rinse twice using a damp mop and leave to dry fully.
Redress the floor with Amtico Floorcare Dressing, available in either Satin or Matt finish. Use a flat head mop and apply a thin coat across the whole floor, starting at the furthest point from the exit to avoid stepping on already dressed areas. Leave to dry for approx. 30 mins and then apply a second coat perpendicular to the first coat.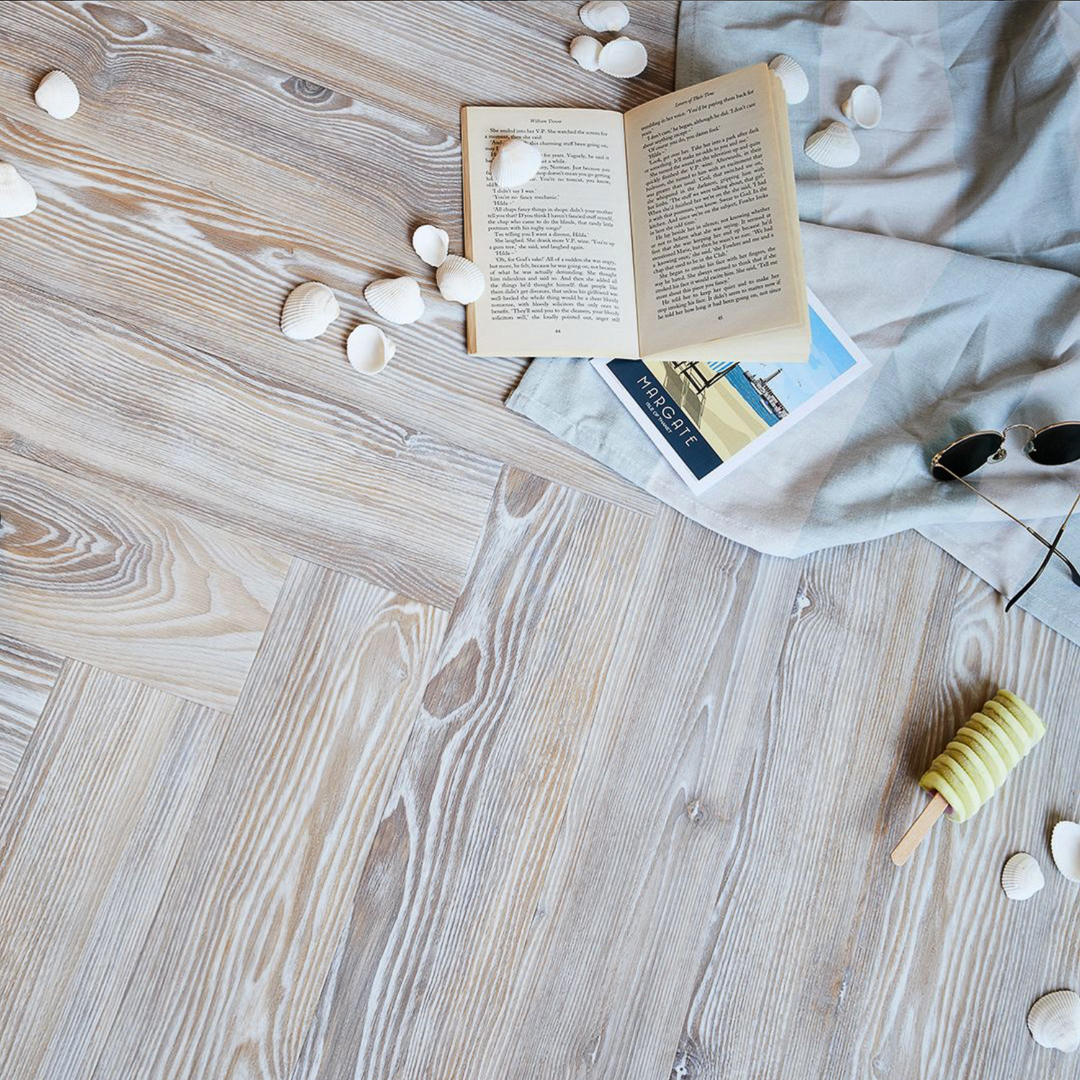 Final Thoughts
Amtico LVTs are highly durable and easy to maintain. Unlike delicate natural surfaces, Amtico has an extremely resilient wear layer that is waterproof and scruff/stain resistant making this flooring the perfect choice for busy households. Intrigued to see what it would look like in your home? Try the room visualisor feature on Amtico's website simply by uploading a photo directly from your device and let augmented reality do the rest!
Any other questions feel free to give us a call on 01905 954045. Our expert team have been working with Amtico for many years and will be more than happy to help with any queries you may have.