Choosing the right carpet for your home is an important task. It requires research and careful consideration to ensure you are selecting a product that will provide long-term comfort, style, and durability in your space. Carpet adds value to a home but can be expensive so it's important to take into account several factors before making a purchase decision. Here are some tips to help you choose the best carpet for your needs.
First, consider the area of your home where the carpet will be installed. Different areas require different types of carpets and fiber content, as well as a variety of colours and textures depending on use. For example, high-traffic areas such as hallways or stairs may need a higher quality nylon fiber that is more resistant to wear and tear. A plush, soft-touch carpet may be more suitable for a bedroom or formal living room.
Second, determine how much you are willing to spend on your new carpet. Carpet can range from inexpensive synthetic materials to higher-end wool varieties. In general, pricier carpets will last longer and provide greater comfort underfoot, so it's important to think about your budget and what you can afford. Well-known British brands such as Victoria Carpets, Penthouse and Cormar Carpets have been making wool carpets for many years, so you can rest assured that your carpet will be a worthwhile investment that will last for years to come.
There are also a range of natural fibre carpets such as sisal, seagrass and coir which are also highly durable and hardwearing. These are ideal if you're looking to create a more rustic aesthetic and add texture to your environment. Check out the stunning range of coir and sisal carpets from Crucial Trading, which we have available to buy online.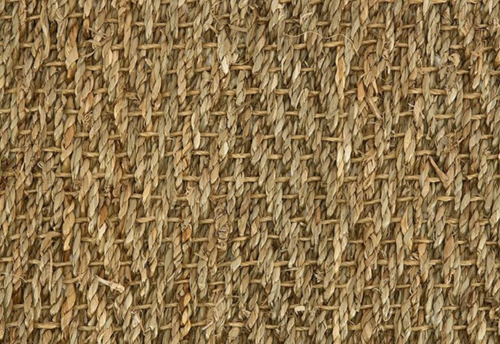 Crucial Trading Original Seagrass Herringbone carpet

It's also important to understand the installation process. Installing a carpet is not a DIY job. You will need to hire a professional installer who has experience with the material you have chosen. Make sure your installer has the proper tools and equipment as well as knowledge of how to properly install carpets.
Finally, select a colour and pattern that fits the room's design scheme. Patterned carpet can be bold and eye-catching or opt for a neutral plain carpet for a more subtle look. Consider the furniture, walls, and lighting in the room to ensure you are making the best choice for your space.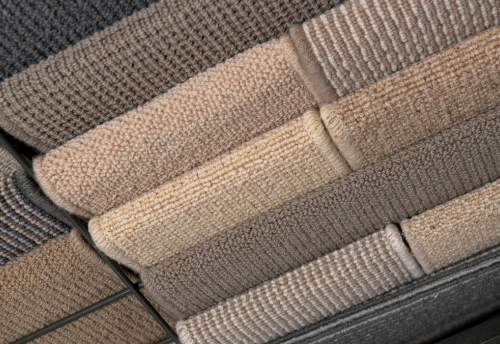 loop pile wool carpets are hardwearing and contemporary
In addition, it is important to remember that carpets require regular maintenance and cleaning. Vacuuming your carpets regularly will help remove dirt and dust particles that accumulate over time while also keeping them looking their best for years to come. Make sure to follow the manufacturer's instructions regarding proper care of your carpet to ensure it remains in top condition.
By taking the time to research and invest in the right carpet, you can create a beautiful, comfortable home that is sure to last for years. Doing research ahead of time will save you time and money in the long run. With these tips in mind, you can be confident that you are making the right choice for your space.
Good luck and happy shopping!