We are delighted to add Crucial Trading to our collection of premium flooring brands and can supply the full range as carpets and rugs. We have a long-standing relationship with Crucial Trading in our Premier Flooring showroom and are huge fans of their natural flooring collections.
Who are Crucial Trading?
Established in 1986, Crucial Trading has become a world leader in the production and distribution of high-quality, natural floor coverings. From wool carpets to jute rugs, their range of luxurious and timeless pieces have set the standard for contemporary trends and design. Whether looking for subtle elegance or bold statement pieces, their collection has something for everyone.
There are over 100 collections within the Crucial Trading range, from the award-winning Wool Mississippi and Fabulous ranges to Sisal Panama and Herringbone weaves. Crucial Trading are dedicated to providing innovative design, quality craftmanship and an eye for aesthetics.
Superior craftmanship
Constantly adapting and setting trends, Crucial Trading are leading the way in natural floorings. Working closely with their team of expert designers, Crucial Trading ensure that every colour, pattern, weave and texture is carefully chosen and crafted to create unique flooring that stands out from the competition and truly inspires.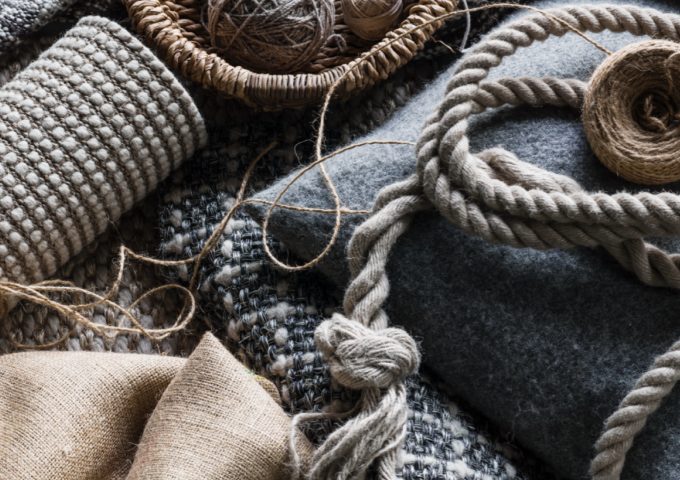 Premium natural materials
Crucial Trading's carpets, rugs and other products are crafted from superior quality materials such as sisal, seagrass, coir and jute that promise both resilience and style. All of the Crucial Trading carpets are rugs are handcrafted by experienced artisans using traditional techniques for a luxurious finish.
In addition to enhancing the aesthetics of your space with its stylish textures and hues, Crucial Trading's floor coverings offer practical benefits too. From robust defence against wear and tear, to easy maintenance due to non-absorbent properties - they're perfect for busy homes and light commercial environments. As natural materials, the likes of sisal, seagrass, coir and jute carpets are naturally resilient and hard-wearing, so you can rest assured that a Crucial Trading carpet will look great for years to come.
Make a style statement
The varied range of floorings from Crucial Trading offers something for every home, whether traditional or contemporary. Their range offers an array of classic, natural shades to set the scene for stylish interior settings, as well as more colourful options to bring any room alive and create a real statement feature.
Utilising natural materials and textured finishes, a Crucial Trading carpet will add interest and depth to any space. Sisal and seagrass carpets are particularly well suited to cottage and period style homes, adding a rustic touch and added warmth to living spaces. The loop-pile wool carpet collections are also classic in style and will add a timeless touch to any environment.
Whether seeking out classic elegance or bold statement pieces - updating your home with Crucial Trading's collection of carpets and rugs ensures that you'll have a premium floor that will last for years to come.
You can shop the full range of carpets and rugs from Crucial Trading here.